Services
Your One Stop, Inspection Services For Every Need
Buyer's Inspection
The home inspection includes full coverage of the home from roof to foundation and every accessible area in between including mechanical, plumbing and electrical systems. Every home inspection report includes clear written descriptions with captioned photographs that identify items needing repair.
New Construction
The home inspector has built multiple new homes in the Triangle area since 1997 ranging in price from $130,000 to $750,000. The inspector is a licensed general contractor. Pre-drywall inspections and home inspections prior to closing are popular choices. Consultation and inspection is also available throughout the new home construction process.
Investor Property Inspection
The home inspector has owned and operated multiple investment properties since 1994 including single family homes, duplexes, a triplex and a quadraplex. His experience as landlord and investor may provide additional insight that exceeds the traditional home inspection.
Foreclosure Inspection
The home inspector provides foreclosure inspection services to one of the nation's largest credit unions and would like to offer those services to other lending institutions as well as private individuals.
Pre-listing Inspection
The home inspection performed prior to listing a home for sale provides the seller with a list of concerns that will be identified by a buyer's home inspection.
Warranty Inspection
New homes have a warranty that expires one year from the closing date. The warranty inspection provides the home owner with a list of concerns to present to the builder as a request for repairs.
Complete Inspection Services
Testing Areas
We are a full-service residential and commercial inspection company serving the Triangle and surrounding counties. We have years of inspection experience and hundreds of happy customers and realtor partners. If you are a home owner or buyer our services give you peace of mind and knowledge. Realtors may choose to be a preferred partner when they realize they need faster service and reports they can trust.
Wood destroying insect

Inspection that is commonly called termite inspection and is scheduled through our partner at the same time as your home inspection

Radon Gas Testing

A continuous monitoring radon gas measurement test is available. The radon test is performed by a certified radon specialist.

Water Quality Testing

Water samples are collected from homes with water supply wells by a geologist with years of experience. The samples are typically analyzed for coliform bacteria/e. coli, nitrates, nitrites and lead.
LATEST NEWS
Stay up to date on home safety information and property inspection tips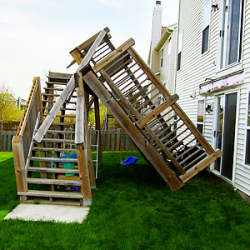 May is National Deck Safety Month, and with North Carolina barbecue season ramping up into full swing, now is the time to take a closer look at the place where you'll host your gatherings. A weak or failing deck could do more than ruin your party.  According to the North American Deck and Railing Association,[…]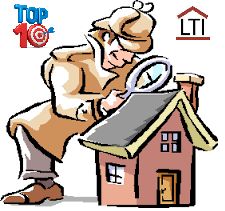 Everyone loves the top 10 list and these top issues that a pro will help you identify may not make you smile but will certainly keep you from crying later. The top 10 home inspection concerns: Improper or faulty wiring.Worn or outdated wiring and unprofessional additions are the most common problems, especially in older homes.[…]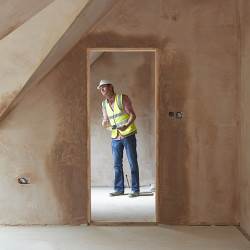 Just any inspection doesn't guarantee smooth sailing. You can be confident that you're buying a good, solid house … even if you're not a structural engineer, plumber, roofer, or professional air quality evaluator. How? You hire a home inspector, of course. This is true for new-construction homes, historic treasures, or your standard 30-year-old find. Some[…]
Previous
Next